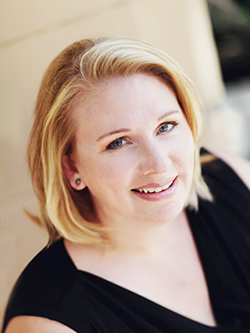 ERIN SACCO PINEDA, CPA
Shareholder
After garnering more than fifteen years of professional experience in both business and finance, including over eight years of continuous service to nonprofit agencies as a public accountant, I launched ESP in 2013.  I founded ESP because I wanted to create a firm that could provide the same quality of service as larger accounting firms, but with a personalized, hands-on touch. My experience taught me that CPA firms, like all business enterprises, are profit-driven, and that can get in the way of giving clients what they really need.  By keeping the firm small, I can manage overhead and pursue the highest standards of excellence as well as a steadfast commitment to cost-consciousness and client value.
Prior to entering the business world I earned a Bachelor of Science in Business Administration at the Haas School of Business at the University of California, Berkeley, and a Master of Arts in Organizational Communication from the Brian Lamb School of Communication at Purdue University.  Both of these environments fostered an interest in organizations and business processes that has proved to be a unique advantage over other CPAs.  My desire to be an accountant started early, and was fulfilled when I earned a Certificate in Accountancy at San Diego State University in 2007 and my CPA license in 2008. However it's the foundation in business risk, business systems, leadership, and organizational behavior that has contributed valuable insights into my clients' organizations.  Mine is a unique blend of business acumen, organizational focus, and technical aptitude that adds significant depth to my work as a CPA.
At UC Berkeley, I first taught short-courses in technical subjects (Microsoft Excel and Word).  My love for teaching grew and was re-shaped while at Purdue University, where I had the opportunity to teach semester courses in Public Speaking.  I brought this love to the accounting world in 2010, when I began teaching nonprofit accounting workshops for Nonprofit Management Solutions.  In 2013, I began course instruction and development for the Nonprofit Management Certificate Program at the University of San Diego.
My view on being a CPA is that I am in the practice of serving the public good. Therefore, I devote substantial time to serving on numerous volunteer boards and committees, including those of CalCPA, the California Board of Accountancy, and several nonprofits that serve constituents both locally and statewide. Please visit our Affiliations page  for a complete list.
Finally, and most importantly, I am the proud (PROUD!), busy, exhausted, fulfilled, amused, blessed mother of preschool-age twin boys.  I live with my husband and my "buddies" in Scripps Ranch.
Please contact me so that we can discuss how I might support your organization's mission.