Choosing a CPA to perform the annual audit and/or attest services (review, compilation, or special engagement) for your nonprofit should go further than a referral from a Board member or volunteer. Applying audit standards to nonprofit organizations is a complex process, requiring expertise in both the standards themselves, as well as how they pertain to your organization.
At ESP, we're not only well versed in the most up-to-date standards, but we also have in-depth knowledge and experience in applying these standards specifically to nonprofit organizations of every size and subsector. By working with ESP on your next audit or receiving attest services from us you're guaranteed:
Specialization: financial statements in the nonprofit sector are highly specialized; we are experts in this arena and focus 100% of our time on working with nonprofit organizations.
Quality: we're committed to quality and excellence in all aspects of our work.
Education: during the auditing process we think of ourselves less as investigators and more as educators; we help your nonprofit understand accounting protocols and internal controls to improve operations, locate and resolve potential problems, and manage risk.
Audits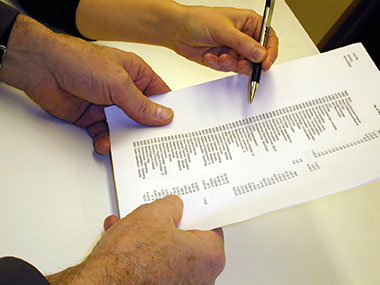 Auditing standards are issued by the AICPA, the accounting field's national standard setting organization. The AICPA is a membership, rather than regulatory organization, meaning that accountants work in a self-policing industry.  The AICPA's Peer Review program is the primary means by which quality service to the public is enforced and maintained. Since inception, ESP has participated in the AICPA's Peer Review Program.  Read more about these professional affiliations.
At ESP, we're self-proclaimed "standards geeks." Although accounting and auditing standards are written for large companies, knowing and understanding their application to small to medium-sized nonprofits requires an expertise that most CPAs don't have. As a result, professional judgment is key in applying standards in each, unique situation.
At ESP we perform audits that are useful, focused, and cost-effective.  Our expertise and experience extend to the following subsectors and types of audits:
Arts and cultural institutions
Education
Health & human services
Religious organizations and churches
Voluntary health & welfare organizations
Research & development agencies
Entities subject to OMB Circular A-133 (Single Audit) Compliance
Attest Services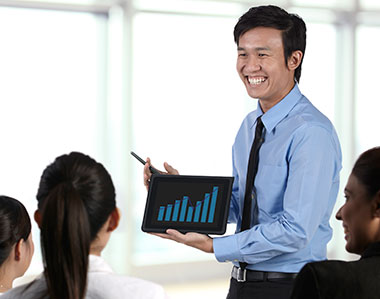 The term "attest" applies not only to audits but also other types of services, such as reviews and compilations. ESP's attestation services include:
Reviews
Compilations
Audits of Internal Controls
Procedure Engagements
Examinations of Prospective Financial Statements
Forecasts
Other Special or Specific-need Engagements
Call us today to schedule a phone consultation or request a proposal. We're excited to take your call and learn more about your organization!