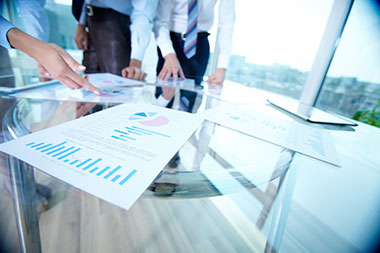 Hiring a CPA firm to assist with your daily bookkeeping and financial management functions has distinct advantages, including an increased confidence that it will be done right the first time. By hiring ESP, you're guaranteed the added advantage of efficient, cost-effective support from experts in the nonprofit accounting field.
Services
Our accounting services focus specifically on nonprofit organizations and include:
Write-up services;
Full-charge bookkeeping;
Set up and management of accounting software (either on-site or cloud-based);
CFO services;
Historical clean up or reconciliation projects; and
Other special projects on a single or on-going basis.
Why hire a CPA firm to do your bookkeeping?
As a CPA firm, ESP is dedicated to accounting principles and standards. As a result, we ensure that your records are well managed, well organized and consistent. This ensures overall efficiency in regard to cost, time and tax preparation. By hiring a CPA instead of simply a bookkeeper, your nonprofit will receive financial management, not just recordkeeping.
Moreover, at ESP we employ the highest and most secure standards of a paperless office. Unlike most nonprofit bookkeepers and accountants, we specialize in offering a variety of accounting solutions, including Quickbooks, Quickbooks Online, and other cloud-based accounting options. Cloud-based systems allow both our staff and yours to have real-time access to customized dashboards and datasets. As a result, we can answer any accounting questions you may have 24-7, on a virtual basis. Additionally, with cloud-based security and offsite back up, ESP offers you more secure data management than a bookkeeper who may maintain your organization's financial data on a computer in his/her home-office.
With this high level of financial and accounting knowledge, your nonprofit will receive better guidance, quicker service and a more-streamlined accounting function.
Call us today to schedule a phone consultation or request a proposal. We're excited to take your call and learn more about your organization!