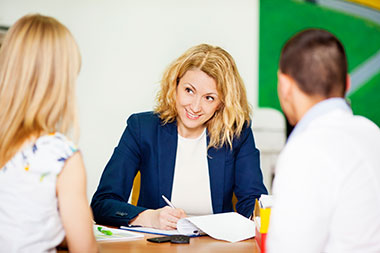 At ESP, we understand how intimidating it can be to prepare your nonprofit's taxes and interact with the IRS. Making sense of the complex regulations, rules, and guidelines affecting nonprofits can be extremely daunting.
By working with ESP on your organization's taxes, your accounting staff and Board of Directors can rest easier knowing a professional is stewarding your relationship with the government. Licensed in California and Hawaii, we're also able to work with clients in both states on state, local, or federal tax matters.
Our specialization in the area of nonprofit tax regulations means we're highly qualified to handle your nonprofit's unique situation. Moreover, we enjoy helping to educate nonprofits on how best to work with the IRS. And, when needed, we can interface directly with governmental agencies, relieving you of any unnecessary stress and complications.
Tax Preparation Services
Many nonprofits scramble when it comes time to file their annual tax returns, believing that filing by the deadline is of primary importance. As a public disclosure document (provided directly to Guidestar by the IRS), your tax documents are so much more. Meeting tax deadlines is a priority at ESP, and because we specialize in preparation of the Form 990 and other nonprofit filings, we use first-rate tools to ensure accurate, complete and timely filing.  We also know that it's as important to consider the numerous text-based areas of the Form 990, which provide context to financial results. As such, ESP works with you to develop a narrative that will be understandable and positively received by your donors and potential funders.
Our firm also invests in "best in class" software to complete and e-file your return, and our secure portal allows you to upload necessary documents in a secure environment, reducing the turnaround time in providing us with the information needed to prepare your return. We've dedicated ourselves to creating the most efficient and secure systems, using the best in paperless information technology.
Finally, by hiring ESP to prepare your nonprofit's tax return, we unburden your staff, allowing them to focus on other priorities.
Tax Consulting Services
As your nonprofit's tax consultant, we can also provide in-depth tax advice on an as-needed basis. Perhaps you've received an IRS notice and aren't sure how to respond. Or maybe you've been alerted to a prior year tax issue in which you didn't file a particular form. So many types of tax issues come up during the year and ESP is delighted to be your nonprofit's go-to tax advisor.  We work with the IRS, California's EDD, Attorney General and Franchise Tax Board, and Hawaii's Attorney General and Department of Taxation. As the agent for your nonprofit we make the process of resolving any tax concerns smooth and worry-free.
Call us today to schedule a phone consultation or request a proposal. We're excited to take your call and learn more about your organization!